Civil Justice Association of California Announces 2021 Triple Threat Bills
April 15, 2021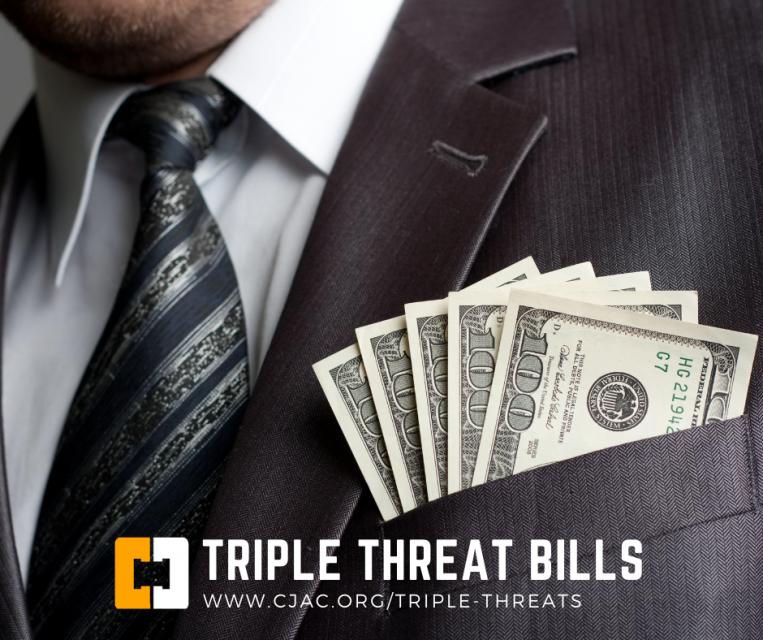 Bills on the list will lead to frivolous suits, excessive lawyer fees and fiscal problems
SACRAMENTO, Calif. – April 15, 2021 – The Civil Justice Association of California (CJAC) has released its list of Triple Threat Bills for the 2021 legislative year, highlighting the organization's top priority bills that threaten to undermine fairness and balance in the state's civil justice system.
Triple Threat Bills contain the following three threats: 1.) Attract unwarranted or abusive litigation, 2.) lead to excessive attorneys' fees and 3.) increase costs for businesses, consumers and the state.
Bills that create private rights of action (PRAs), which allow anyone to bring lawsuits under laws normally enforced by government, are often triple threats because they incentivize profit-seeking suits.
"Our goal with this list is to inform Californians about bills that will drive frivolous litigation so they can voice concerns to their legislators," said Kyla Christoffersen Powell, president and CEO of CJAC. "Plaintiffs' attorneys, not consumers, will be the ones to benefit from Triple Threat Bills if they pass."
Legislators' voting actions on Triple Threat Bills will be given priority weight in CJAC's Balance Scorecard for the 2021 legislative year.
The 2021 Triple Threat Bills that CJAC opposes or opposes unless amended are:
CJAC will modify the Triple Threat Bill list throughout 2021 to reflect changes, additions and deletions. Visit http://www.cjac.org/triple-threats to view updates to the list.
# # #
About CJAC
The Civil Justice Association of California (CJAC) has been a trusted source of expertise on legal reform for almost half a century. CJAC confronts legislation, laws and regulations that create unfair litigation burdens on California businesses, employees and communities.