Calif. Auto Defect Law Incentivizes Overlitigation
Law 360 - April 7, 2020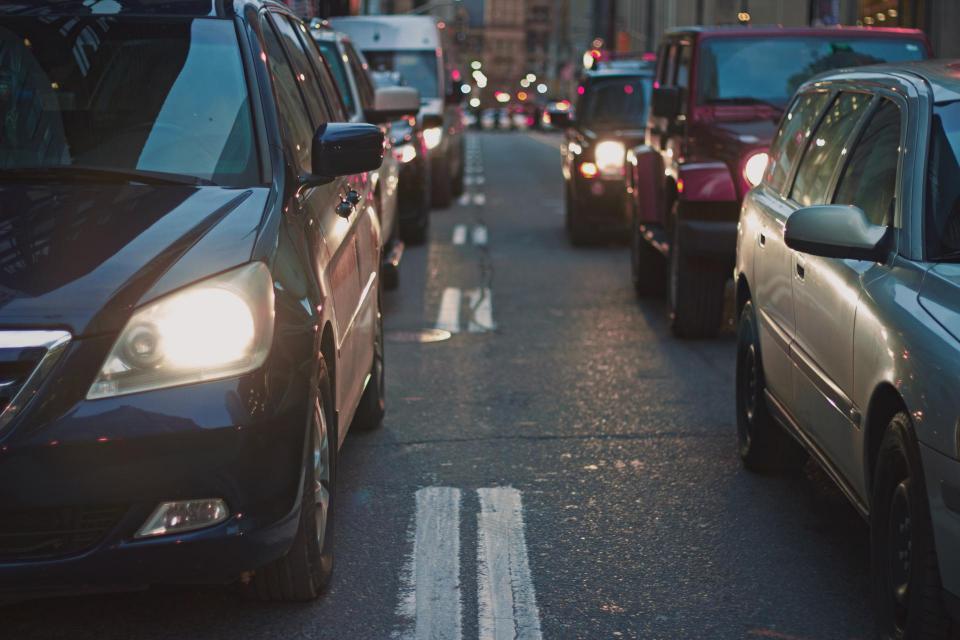 Law360 published version here
By Kyla Christoffersen Powell
California's so-called lemon law, made up of the Song-Beverly Consumer Warranty Act and the Tanner Consumer Protection Act, was meant to help consumers obtain quick resolution for serious vehicle defects. Under the law, if a vehicle is not repaired after a reasonable number of attempts, the consumer is entitled to a prompt replacement or refund of the purchase price.

Fortunately, auto reliability has increased over the years. Digital Trends observes, "You really have to go out of your way to find a bad car in 2020. Every part of the process of creating a vehicle has gotten significantly better over the past decade."[1]

Average problem rates for all models reviewed by Consumer Reports have generally declined since 2012.[2] For example, major engine problems declined from 2% in 2012 to less than 1% in 2018. It stands to reason that there should be fewer lemons among new car purchases today.

Have lawsuits under the lemon law seen a corresponding decline? Surprisingly, no. Since 2015, over a dozen auto manufacturers were sued under the lemon law more than 500 times.

In Los Angeles County alone, lemon lawsuits doubled between 2015 to 2019.[3] And Los Angeles Superior Court Judge Richard L. Fruin estimated in a recent article that some 10% of the civil case docket consists solely of vehicle warranty cases.[4]

One explanation for this disparate surge in lemon lawsuits is a cottage industry of plaintiffs attorneys who appear to be taking advantage of the fee-shifting provisions of the law to generate large windfalls for themselves. Under the lemon law, attorneys for prevailing plaintiffs may be awarded attorney fees based upon reasonable rates times reasonable hours spent. A court may further enlarge the award by applying a multiplier for factors such as complexity.

By overstaffing and dragging out cases, some attorneys run up hefty legal fees. For example, in a 2017 case, McCullough v. FCA U.S. LLC,[5] the defendant offered to settle for $24,000, to no avail. The case went to trial, and the plaintiff won a lesser amount of $17,163.83. The plaintiff then filed an attorney fee motion for $125,055 for 252 hours of work performed by 12 lawyers and two paralegals.

The court disapproved: "The court considers this fee application to contain equal measures of overreaching and frivolousness (bordering on bad faith)." The court reduced the fees to $18,685, covering three of the 12 lawyers and one paralegal, noting: "Plaintiff knew from day one there was a fee shifting apparatus available to him, and he conferred no conceivable benefit on anyone but himself."

In a 2020 case, King v. Hyundai Motor America,[6] following a jury award of $30,412, the plaintiff requested a shocking $560,985 in fees for three plaintiffs law firms. The defendant had attempted to settle in May 2017, just seven months after the case was filed, with an offer to either repurchase per statute or pay $37,106 in exchange for the return of the vehicle, a 2010 Hyundai Tucson.

Because the May 2017 settlement offer was higher than the award at trial, the court declined to award the fees incurred after that point, resulting in an award of $5,510 in attorney fees.

Do these court decisions show the system is working, when excessive attorney fees are getting reduced? According to the court in McCullough, the inflated fee requests are pervasive, stating "many court judges" believe the fee shifting provisions under the lemon law "have been twisted from the purpose contemplated by the Legislature into something the well-intentioned drafters of the statutory framework would scarcely recognize."

Moreover, a trial court's fee reductions are often successfully challenged on appeal. In a 2019 case, Hanna v. Mercedes-Benz USA LLC,[7] the court of appeal overturned the trial court's decision to reduce an attorney fee request of $259,068.75 to $60,869.

The trial court had cut off the attorney fees incurred after the date of the first of five settlement offers made by the defendant. Although the final settlement was substantially larger, the trial court explained it was "above and beyond" the statutory entitlement.

The lemon law's fee-shifting provision was not intended to incentivize plaintiffs and their attorneys to hold out for the largest possible award. As observed by the federal district court in Karapetian v. Kia Motors America Inc. in 2013:
Mr. Karapetian's counsel took a case about a 2004 Kia Sedona and is now being paid enough fees to buy a Lamborghini. … Allowing a plaintiff in a lemon law case to multiply the proceedings based on its own refusal to settle cannot have been the state legislature's intent. It is not good for business, it is not good for consumers, it is only good for lawyers.[8]
When cases are delayed to extract larger and larger awards, plaintiffs attorneys are the big winners. This is particularly true for plaintiffs firms who questionably "double dip," collecting contingency fees from their clients on top of the statutory lemon law fee entitlement.

In an example of such an agreement described in the Hanna case, the O'Connor & Mikhov firm, now called Knight Law Group, was entitled to collect a whopping 40% of all award amounts that exceeded "actual damages" from its clients.

When cases can be resolved with a fair settlement, such as a repurchase or restitution that makes the consumer whole, there is no good reason to continue to litigate the case for many months. At a time when auto reliability is better than ever, our courts should not be overrun with lemon lawsuits. Abuse of the lemon law by plaintiffs attorneys is not in the public's best interest.

Kyla Christoffersen Powell is president and CEO of the Civil Justice Association of California and former senior legal counsel at AT&T. [1] https://www.digitaltrends.com/cars/most-reliable-cars/.

[2] https://www.consumerreports.org/car-reliability-owner-satisfaction/car-reliability-histories/.

[3] According to a Bowman and Brooke LLP study.

[4] https://www.dailyjournal.com/articles/350763-nudge-statutes-and-demurrer-filings-at-stanley-mosk-courthouse.

[5] McCullough v. FCA U.S. LLC (2017) Case No. 37-2015-00013501-CU-BC-CTL.

[6] King v. Hyundai Motor America (2020) Case No. SCV-38637.

[7] Hanna v. Mercedes-Benz USA LLC (2019) 36 Cal.App.5th 493.

[8] Karapetian v. Kia Motors America Inc. (2013) 970 F.Supp.2d 1032.